If you don't like something, change it.
If you can't change it, change your attitude

.
I was going to write a post about the 'The girl who wore orange (Christian Lacroix pants to chase away the winter blues).' But I watched 'Slumdog Millionaire' first. Full of orange and yellow and every bright colour in the rainbow. It's about ATTITUDE. And Luck. And Love. A winner. 1 in much more than a million. Too much for me for tonight.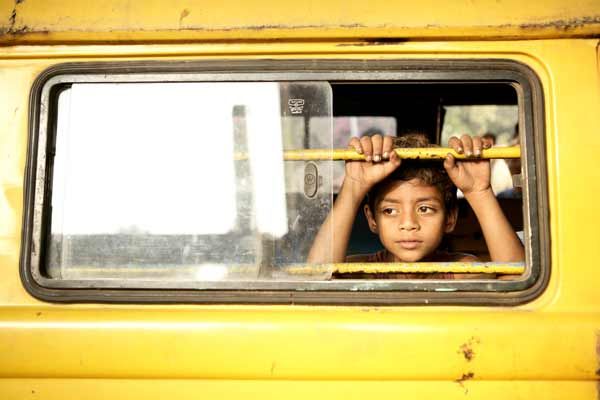 My flippant Paris Episode on that girl who wore orange will have to wait for tomorrow. Can't do flippant straight after sad (insert more appropriate word here, I'm speechless), whether shrouded in a happy ending or not...
I share the same opinion as

Maya Angelou.

Normally, I'd concentrate on making my own world full of sunshine. At worst that makes us one less household to worry about on a global scale and at best maybe even an inspiration for others who in turn can inspire even more others, sort of like the butterfly effect... But tonight, that sunshiney world just feels like a very very inconsequential drop in that huuuuge ocean that we're all part of.
Full of gratitude that my messmonsters are tucked up safe and warm with cuddles and laughter, and they only want to kill each other once a day. Hopefully they will have 'enough' around and within them to have grown out of that by adulthood ;-)
Better go nurse the attitude so it comes back tomorrow
in full flippant force!